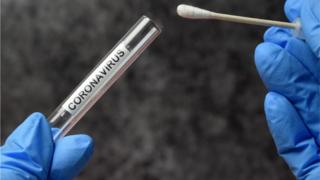 Coronavirus cases in England have risen by 60% in the past week, Office for National Statistics (ONS) figures suggest.
There were an estimated 9,600 new cases a day in England in the week to 19 September, compared with 6,000 a day in the previous week.
Infections rates are highest in the north west of England and in London.
The population-wide estimates are based on testing a representative sample of people with or without symptoms.