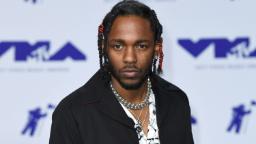 The response to the monitor has been strongly divisive: Though Lamar's being praised for acknowledging trans individuals in a constructive manner, he is being sharply criticized, too. Some listeners took situation with Lamar
misgendering
his relatives — Lamar makes use of each "he/him" and "she/her"
pronouns
interchangeably for each members of the family. Other criticisms level to his use of his cousin's former identify and repeated use of an anti-LGBTQ slur.
"My auntie became a man and I took pride in it," Lamar says on the new monitor, saying he "grew accustomed" to his uncle's transition as a youngster.
He later says in the song that his uncle was the "first person (he) seen write a rap," introducing him to the artwork type he would finally dominate.
Lamar additionally mentions his "favorite cousin" and their transition and how he "still loved" them, although the connection between the 2 was strained for a interval as a result of his cousin "wasn't comfortable" round him.
When Lamar addresses his previous use of homophobic language, he makes use of the f-slur repeatedly all through.